Dental Sealants – Bastrop, TX
Better Protection Against Decay
Pits and grooves on the chewing surfaces of your child's back teeth can be difficult, if not impossible, to appropriately clean. Due to the depth and narrow anatomy, often a single toothbrush bristle is too large to reach where bacteria is harbored. That's why our pediatric dental team typically recommends dental sealants at our Bastrop, TX dental office as an important part of their regular preventive dentistry treatment. With dental sealants and plenty of friendly instruction on great oral hygiene, your child will be smiling brightly. Contact us today to learn more.
Why Choose Smiles University Pediatric Dentistry for Dental Sealants?
We Use an Isolation Device for Better Sealant Retention
Gentle and caring dental team
We Use Only the Highest Quality Materials
What are Dental Sealants?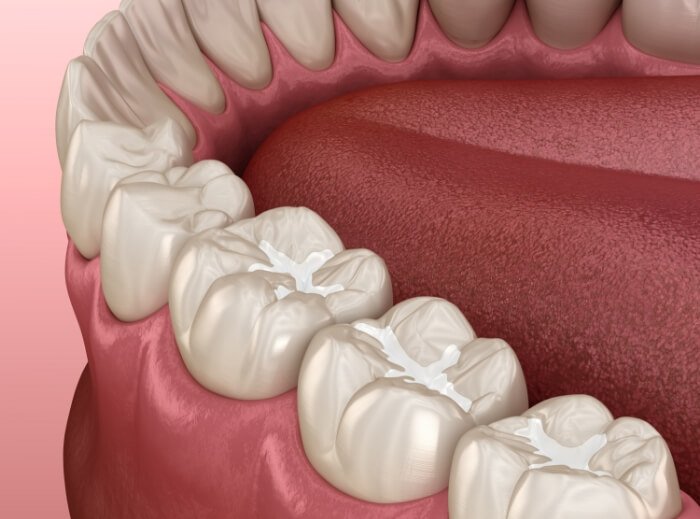 Dental sealants are made of a resin material designed to bond with your child's tooth enamel. The application is simple – we'll start by bonding it directly over the tooth's chewing surface, allowing it to tightly seal the pits and grooves and provide a valuable barrier against decay. Sealants can have different lifespans based on the habits of the individual. It is important to have them touched up during regular preventive visits.
We recommend applying dental sealants to your child's permanent back teeth when they emerge. Our goal is to prevent cavities instead of treating them later. It's important to remember that while sealants are beneficial for preventing decay on the biting surfaces they won't prevent cavities from forming between teeth, so scheduling your child for regular visits at Smiles University Pediatric Dentistry is still very important.