Caring Bastrop, TX Pediatric Dentist
Get to Know Dr. Danna Radcliff
Dr. Danna says the big advantage of working with children all day is she never has to be too serious! Building Smiles University Pediatric Dentistry from the ground up in 2009 with her husband Chris, Dr. Danna was able to fulfill a lifelong dream. She can't wait for you to visit us! Before that, you can start getting to know her more below.
Why Did You Decide to Become a Pediatric Dentist?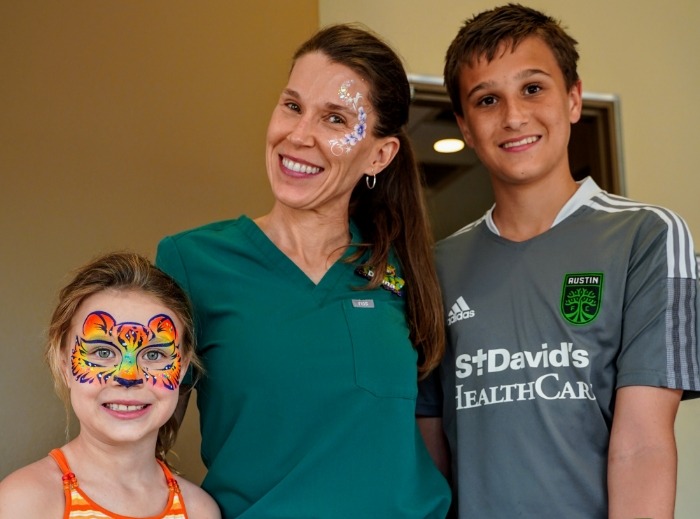 Dr. Danna knew she wanted to be a dentist starting in the 4th grade—she never considered anything else! Knowing she loved engaging with kids she eventually focused on pediatric dentistry. After treating thousands of patients she can confidently confirm she made the right choice!
Where Did You Study Dentistry?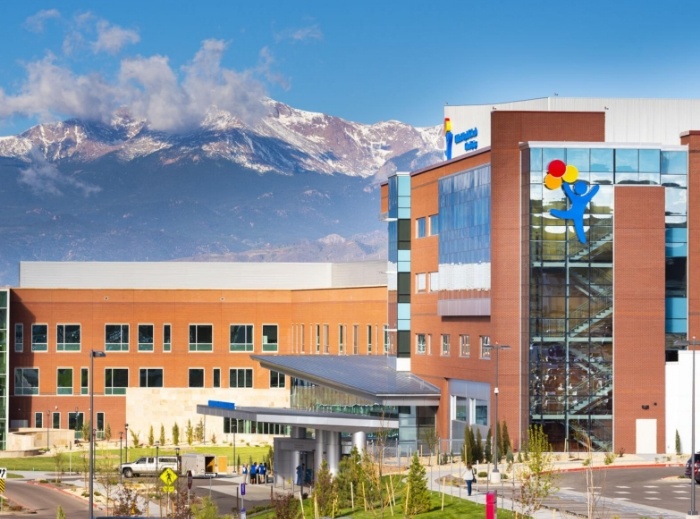 Dr. Danna completed her undergraduate degree at Texas A&M after graduating from La Grange High School. Following college, she attended dental school at UT Health Science Center at San Antonio, which at the time was the top ranked dental school in the country. Graduating with Research Honors, she was at the time the only student to have won the American Association of Dental Research-Caulk/Dentsply Clinical Science Award. She then received her pediatric specialty training at Children's Hospital Colorado in Denver.
In Denver, Dr. Danna had the opportunity to treat children with some of the rarest conditions in the world. She served as Chief Resident and was eventually awarded the prestigious honor of Board Certification in Pediatric Dentistry. Dr. Danna is a Diplomate of the American Board of Pediatric Dentistry (ABPD) and a Fellow of the American Academy of Pediatric Dentistry (AAPD). She is also a member of the American Dental Association, the Texas Dental Association,the American Academy of Pediatric Dentistry, the Southwestern Society of Pediatric Dentistry, and the Texas Academy of Pediatric Dentistry.
In recent years Dr. Danna was selected to serve on the ABPD Examination Committee where she was responsible for writing questions for pediatric dentists seeking to renew their boards certification.
Outside of the Dental Office, What Do You Like to Do?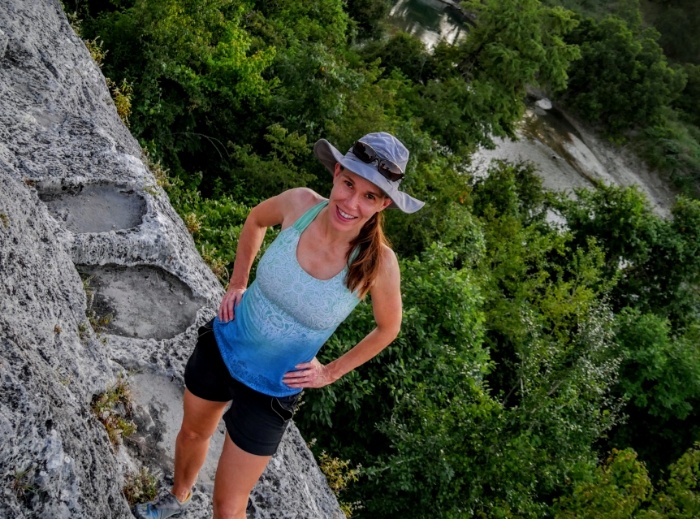 Dr. Danna is married to her high school sweetheart, Chris, and they have two very active children, Jaxon and Soledad. In her spare time, she enjoys tons of outdoor activities, including mountain biking, scuba diving, and underwater photography. Dr. Danna is certified by U.S. Sailing as a captain and has competed in marathon and Ironman events.