Emergency Kids' Dentist – Bastrop, TX
24/7 Contact For Established Dental Patients Of Record With Injured Smiles
Dental emergencies can happen at any time, especially to enthusiastic children who love being as active as possible. If your child is experiencing significant dental pain or injury, please don't hesitate to contact Smiles University Pediatric Dentistry in Bastrop, TX as soon as you can. Our phone system will handle the call no matter the time of day it is. In the meantime, here are some tips for how to be prepared for common dental emergencies until you're able to reach our trusted emergency kids' dentist in Bastrop, TX.
Why Choose Smiles University Pediatric Dentistry for Emergency Kids' Dentistry?
24/7 Consultation With A Pediatric Dentist Available For Patients Of Record
Board-certified dentists ready to help
Financing Options Available Through Care Credit
Emergency Consultations Available 24/7 for Existing Dental Patients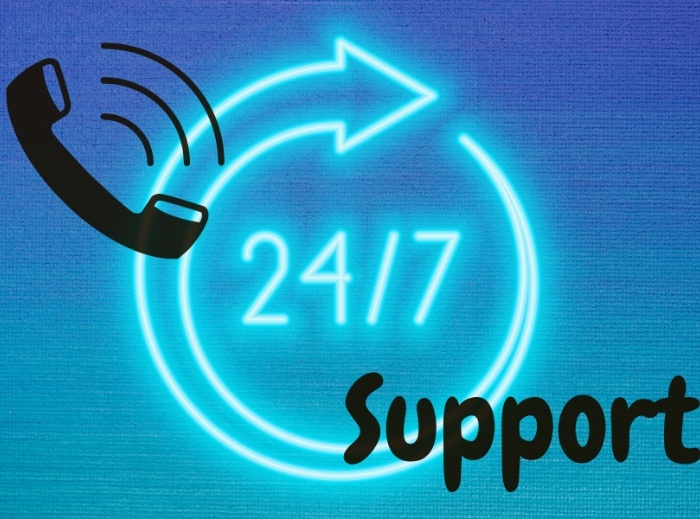 Is your child a patient of record and has a dental emergency? Need some advice? We are here for your family! Dr. Adam, Dr. Danna, or Dr. Jim are available to provide consultation 24 hours a day, seven days a week. Our phone system will direct you how to reach the doctor on call for those times when our dental office isn't open, including nights, weekends, and holidays.
How to Handle Common Dental Emergencies
Many different types of dental emergencies can occur, which is why it's important to know what you can do to handle these injuries at home while you wait for an appointment. Below are a few examples of what you might do should your little one come running for help.
How to Help Your Child Prevent Dental Emergencies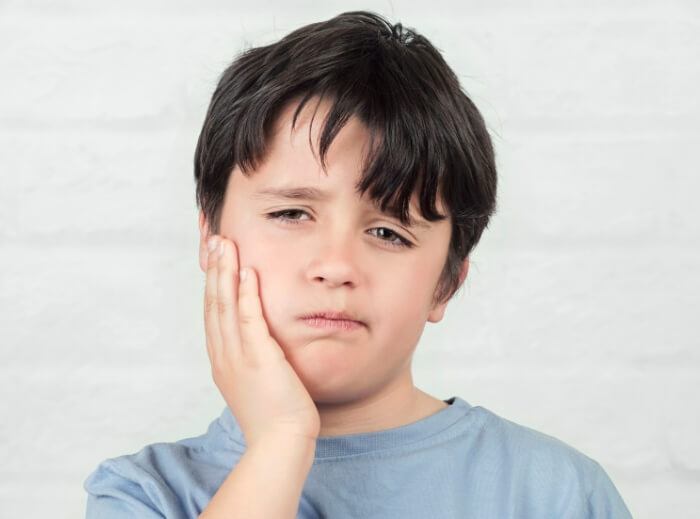 While not all dental emergencies can be prevented, there are ways you can help your child minimize their risk. Regular brushing and flossing as well as six-month dental checkups and cleanings are pivotal. Additional prevention methods include wearing a mouthguard while playing sports, eating healthy foods, and discouraging unhealthy habits such as biting on objects.
Understanding the Cost of Children's Emergency Dentistry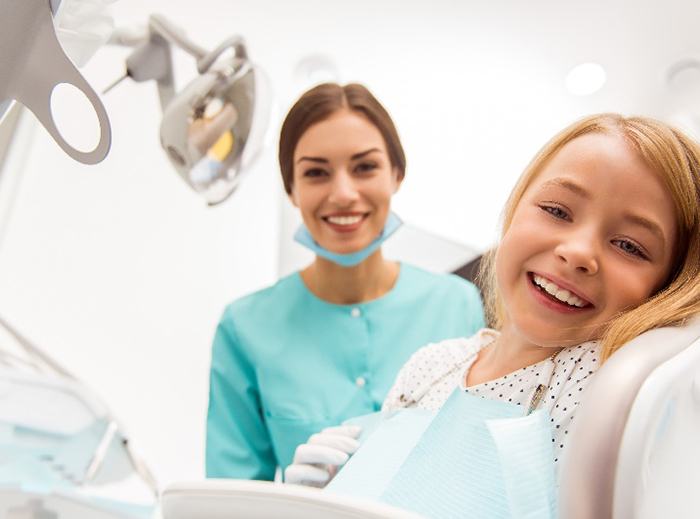 As a parent, your first priority is getting your child the treatment they need to alleviate their discomfort and restore their smile. Once they are out of pain, however, your focus may transition to something else: the cost. If that's the case for you, don't worry – our Bastrop pediatric dental team is here to help. You can even continue your research right here; just keep reading!
How Every Dental Emergency is Different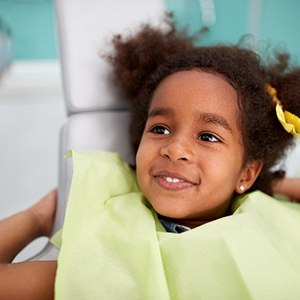 Simply put, no two children's dental needs are exactly the same. While one kid might be struggling with a persistent toothache that can be treated with a dental filling, the next may have completely knocked-out a tooth during a sports-related accident. Rest assured, we will review all of the treatment options available (as well as our recommendations). We will also be transparent about the associated costs so you know exactly what to expect.
Does Dental Insurance Cover Dental Emergencies?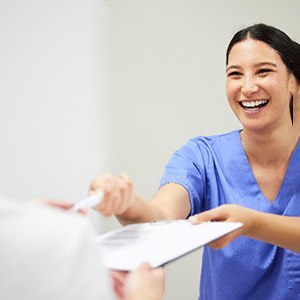 Since dental plans vary from one patient to the next, there isn't a one-size-fits-all answer. There is, however, an easy way to get a better understanding of your benefits: ask our team! We're proud to welcome all PPO dental plans, and we can even file your claim on your behalf to maximize your child's coverage. Of course, you're welcome to reach out to your provider directly as well. They will be able to explain your child's benefits in-depth and help you better understand your out-of-pocket expenses.
Other Options for Making Dental Emergencies Affordable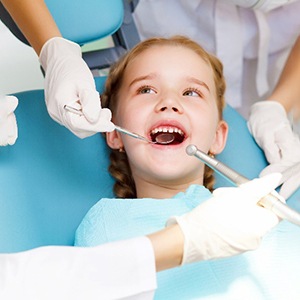 If your child isn't insured, then you should ask our team about CareCredit! This third-party financier has helped millions of families over the years make their dental care more affordable. The process is relatively simple as well since signing up only takes a few minutes and there are several payment plans available. Furthermore, there are low-to-no interest options for qualified patients, which means your child's treatment won't be costly in the long-run either.
How Taking Care Of Your Child's Smile Can Save You Money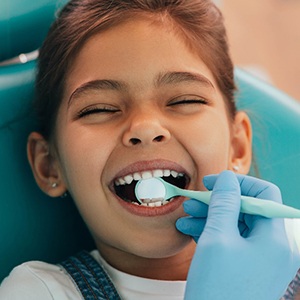 Accidents happen. Unfortunately, there's nothing you can do about that. There are, however, several ways you can help protect your child's smile, reducing their chances of sustaining a dental emergency in the process. First, make sure they are brushing and flossing consistently and, when they are old enough, rinsing with antimicrobial mouthwash. Second, bring them in for a checkup and cleaning with our team twice a year. It's also imperative that they don't engage in unhealthy dental habits, like biting on their nails, chewing on pen caps, or not wearing a mouthguard when participating in sports.
Frequently Asked Questions, Answered!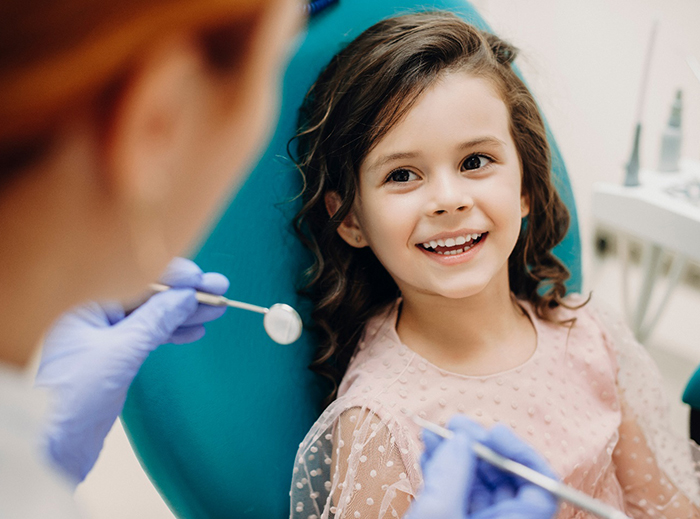 As a parent, you likely want to do everything you can to protect your child from harm. While you may know how to handle a bruised elbow or a cut knee, a knocked-out tooth or soft tissue injury could leave you feeling helpless or unsure of what to do. Fortunately, our team at Smiles University Pediatric Dentistry is here to answer your questions and address your concerns. To help you out, we've compiled a list of answers to some frequently asked questions below. Should you not find what you're looking for, don't hesitate to contact us for personal assistance.
Are Knocked-Out Baby Teeth a Dental Emergency?
Since baby teeth are meant to come out, you may not think it's a big deal when they get knocked out. However, you should schedule an emergency appointment if they come out prematurely. Our team will conduct a thorough assessment to ensure no damage has occurred. To keep the permanent tooth from erupting too early, we may use a space maintainer. If your child's bleeding does not stop, or you believe they've damaged their jaw, you should take them straight to an emergency room for medical attention.
Can the Emergency Room Remove a Tooth?
Most hospitals do not have a trained dental professional on staff, which is why it's best to take your child to an emergency dentist if they sustain a serious dental injury. Only licensed dentists can perform tooth extractions, meaning the procedure is illegal for someone without the training and education required to perform.
The best thing an ER could do is provide antibiotics and pain medication, but that will not address the underlying problem causing your child's toothache. When you bring your child to our office, we'll conduct an oral examination to determine the right course of action for restoring their oral health.
What Should I Keep in an Emergency Dentistry Kit?
No matter how many precautions you take, your child can still experience a dental emergency when they least expect it. That's why it's a good idea to carry an emergency dentistry kit with you at all times that contains the following essentials:
Small sealable container for teeth or restorations
Sterile gloves (ideally nitrile)
Gauze pads and dressings
Cotton balls
Dental cement (or other temporary filling material)
Denture adhesive
Petroleum jelly
Floss
Ice pack
Your emergency dentist's contact information
Can I Pop My Child's Dental Abscess on My Own?
No! You should never pop a dental abscess on your own. If your child has a tooth or gum abscess, it's considered an infection, which makes it an emergency. You should get in touch with our team right away to schedule an appointment for your little one. Popping the abscess will only expose their mouth to more bacteria, irritating the area more.